Who is Mr. Junid Abdussalam?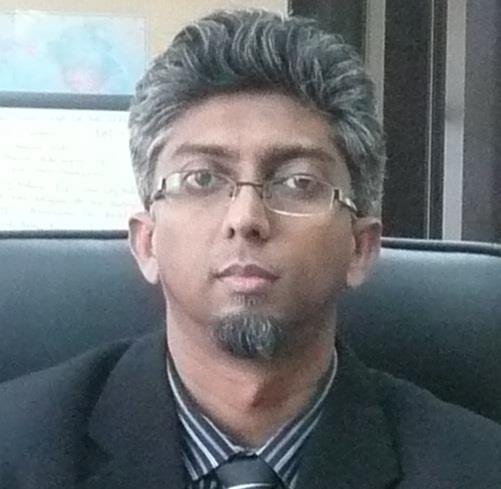 IMC Quantum Quest is founded by its Managing Partner Mr. Junid Abdussalam. IMC Quantum Quest, is a privately owned company providing business development advisory, training and consulting for individuals and businesses in the local and foreign markets.
Mr. Junid Abdussalam is a Customer Service Excellence Specialist, Business Development, Management and Online Customer Engagement Consultant, Coach and Trainer. He graduated with an MBA (Service Excellence) from the University of Wales, Cardiff (UK). Apart from that he is a Certified Practitioner of Neuro-Semantics (NS) and Neuro-Linguistic Programming (NLP), Certified Practitioner of Hypnosis and Time-Lines, certified by the International Society of Neuro-Semantics, Colorado, USA. He is also a Certified Approved Trainer of HRDF, Malaysia, Professional Degree in Administrative Management from the Institute of Administrative Management (UK), Diploma in Human Resources Management (HRDC, Malaysia), Certified Computer Repair Specialist and a Consultant in Online Marketing Solutions for businesses and individuals.
Mr. Junid has 25 years of experience in the service industry i.e. 16 years in Malaysian Banks under various senior management roles and 5 years in multinational companies in UK. He was also a Consulting Partner in a local consultancy firm dealing in business financing application, management advisory and consulting in Penang.
He used to head the Penang Research Centre in Socio-Economy, a research arm of Penang Malay Chamber of Commerce.
He is an expert in providing business and personal development training, counseling, coaching, online marketing solutions, business financing & grant application advisory for businesses and individuals. Mr. Junid widely uses NS-NLP techniques to help individuals and organizations to resolve various issues.
His Qualification
MBA (Service Excellence) from the University of Wales, Cardiff (UK)
Certified Approved Trainer of HRDF Malaysia
Certified Practitioner of Neuro-Semantics (NS) and Neuro-Linguistic Programming (NLP), ISNS (USA)
Certified Practitioner of Hypnosis and Time-Lines, ISNS (USA)
B Administrative Management ( IAM, UK)
Diploma in HRM (HRDC, Malaysia)
Certified Computer Repair Specialist ( Atlan Institute )
Certified Online and Offline Marketing Solutions ( UK, USA)
       Current Membership
Associate Member of The Institute of Administrative Management AMInstAM ( UK)
Founding Member of the Institute of Neuro-Semantics Malaysia