Upgrade Your Human Capital. Improve your skills and expertise. 

Come Join Our Grow Through Excellence Programs
 
Hi, for some reason you are looking for training either to improve yourself or your employees.
You have come to the right place. 
Learn specific knowledge or skills to improve your performance.
When you improve your performance, you are actually increasing your value and indirectly helping  your organization meet its business goals or even your personal goals.
Why you should consider our training programs?
The Message – Program Designed to Fit Your Needs
Your training have been designed to enhance yourself and your organization's offering
and focuses on tangible actions that you can take back to the workplace/home and implement quickly and easily. 
The methods contained within the training are easy to work with no matter
what type of background or organization you work for, or your level within it.
It's about going from good to great.
The Benefits – What you can expect?
The main aim of the training is to provide you with lots of ideas and actions
based on your own job role that you can easily take back to the workplace/home
and implement them immediately in order to improve your performance.  
This training is incredibly action based and you are challenged to return to the workplace/home
with a set of clear, self-developed guidelines that will improve your  standards from day one. 
The Results – Creating an Excellence Culture
This training is incredibly interactive and engaging and leaves you with clear actions
that you can take back to work/home. 
So, you will be getting a high-quality training that will allow you to deliver like a Professional.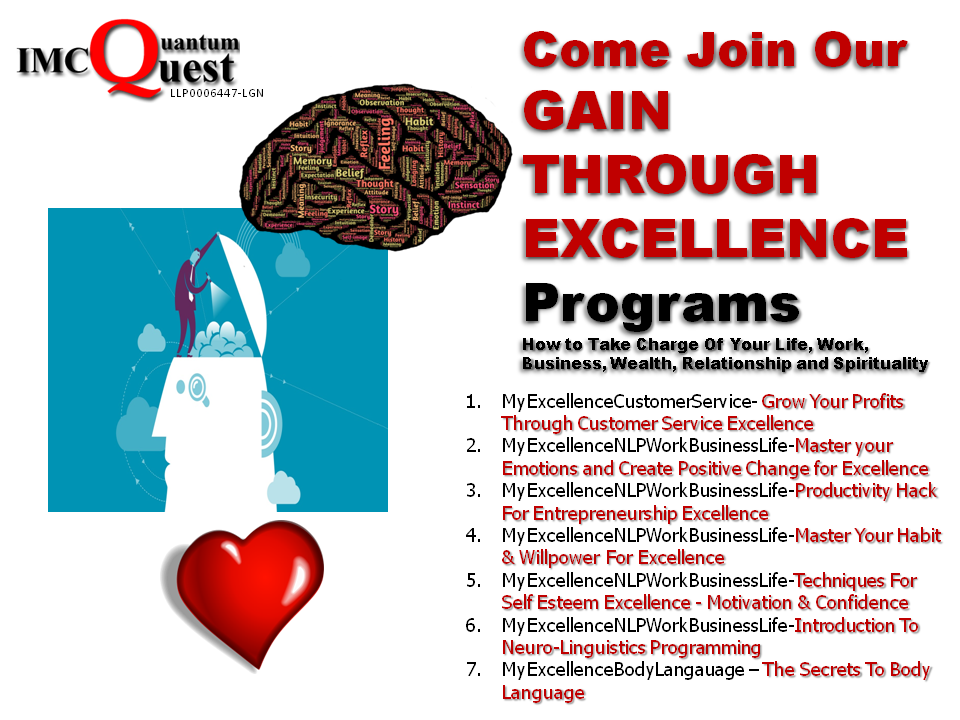 Check out Our Training Programs. Click on the Below Links To Find Our More.
Discover How To Grow Your Profits Every Month Through Customer Service Excellence ( Our TOP Selling No. 1 Training ) 

Discover How To See, Interpret and Show Body Signs. Find Out What Every BODY is Saying?

Discover How to Master your Emotions to gain the Power to Create Lasting Positive Change in any situation.

Discover How You Can Break Free of Old Habits and Develop Positive New Behaviors So As To Be Able To Achieve Greater Results in Your Life, Work and Business

Discover How to Gain the Power to Boost your Self Esteem, Raise Your Motivation and Skyrocket your Confidence in any situation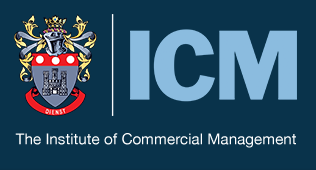 Programs Accredited by the Institute of Commercial Management ( ICM), UK. 
We are pleased inform you that some of the abovementioned courses are accredited by the Institute of Commercial Management ( ICM), UK. This accreditation provides assurance that our training meet a professional standard. Please call us to find out more about this certification programs.
ICM is the leading global professional body for Commercial and Business Development Managers. It is also an internationally recognized examining and awarding body for business and management students.
ICM's 30-year reputation for practical and progressive programmes of study is supported by its accreditation by the Qualifications and Curriculum Authority (QCA), the UK regulatory body for public examinations and publicly funded qualifications; Ofqual, a regulator of qualifications, exams and tests in England; and national awarding body ASET.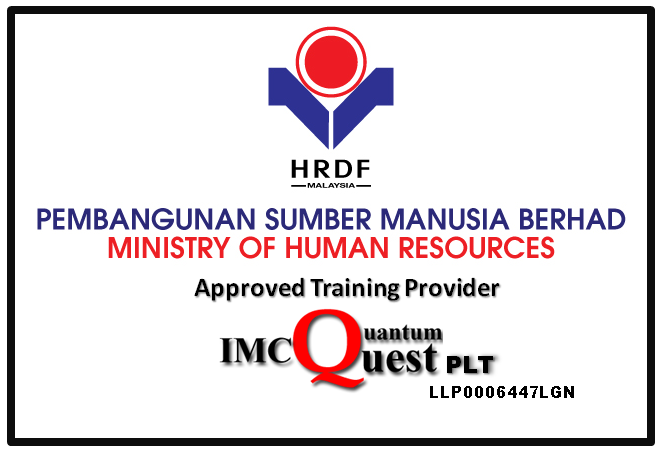 IMC Quantum Quest PLT is a Human Resources Development Fund HRDF Registered Training Provider.
All Employers who have registered with Pembangunan Sumber Manusia Berhad (PSMB) and pay the HRD levy are eligible to apply for training Grants (financial assistance) for training programmes offered by us.
Training must be in the area of direct benefit to their business operations.
Steps to apply for HRDF Grant anf Financial Assistance :
Employer identifies training programme suitable for employee.

Obtains training brochure from training provider

Submits application for grant online

HRDF approves the application

Employee attends training

Training provider issues receipt for payment from employer

Employer submits the receipts online

HRDF issues payment to employer
About HRDF
The Human Resources Development Fund (HRDF) is administered by Pembangunan Sumber Manusia Berhad (PSMB), an agency under the Ministry of Human Resources, Malaysia via the Pembangunan Sumber Manusia Berhad Act, 2001. In order to fulfill nation's aspiration of attaining the status of a developed country by year 2020, HRDF was established in It aims to develop quality human capital and world-class workforce to achieve a high income economy based on knowledge and innovation.
Its vision is to be the driving force in training and development of the workforce while its mission is to enhance workforce knowledge, skills and capabilities through effective management of its fund. The objective of the HRDF is to encourage employers covered under the Pembangunan Sumber Manusia Berhad Act, 2001 to retrain and upgrade the skills of their employees, apprentices and trainees in line with their business needs and the development strategy of the country.