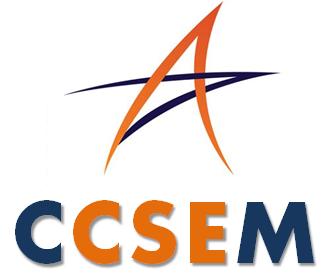 CENTER FOR CUSTOMER SERVICE EXCELLENCE MANAGEMENT
IN ORDER TO SUBSCRIBE TO CCSEM's E-BOOKS, E-MAGAZINES, NEWSLETTERS AND LATEST NEWS PLEASE GO OUR WEBSITE AT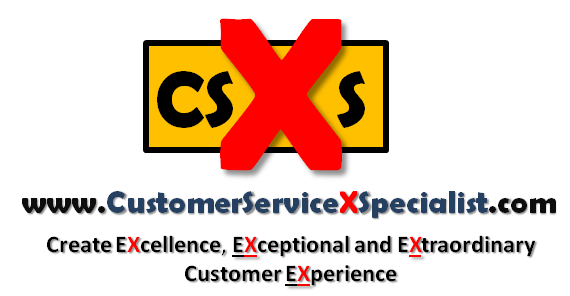 Hi, Thank you for visiting this site.
Having been in the service industry for 25 years, I strongly believe that
Customer Service is the No.1 competitive advantage of companies today.
Whether it is a business, a professional practice, a healthcare facility, a government agency and any organization, success comes by looking after their customers.
Do you agree Quality alone is not enough ?
Why set up CCSEM and what does it do ?  
CCSEM is here to help you with the objective of promoting service excellence through
awareness programs

seminars

workshops

certification training.
CCSEM plan to have engagements with
CEO's

business owners

government employees

and of course customer service professionals.
In order to enhance customer service, CCSEM recommend individuals and organization to subscribe to CCSEM.
What is CCSEM's commitment ?
We are driven by and committed to the development of people, systems and standards to improve customer service.
So far, CCSEM has been having great success and would like to sincerely thank all the organizations and individuals that participated and supported all its activities.
Recently, CCSEM under IMC Quantum Quest organized a Workshop in Customer Service Excellence at EUREKA Building, University Science Malaysia, Penang.
The event participants were really outstanding, with active interaction and discussion during each module session.
Our trainers were also thrilled with the response and quality of the participants.
Please get yourself connected to CCSEM's website.
CCSEM also came out with it's own website at www.CustomerServiceXSpecialist.com
promoting training, seminars, awareness programs and consultation. 
CCSEM has special sections in the website for
free e-books

e-magazine

newsletters

and articles for you
with ideas plus all that you need to create and implement service excellence within your organization.
Go check out the website now!
You will receive a SPECIAL REPORT – Find Out Why Your Service STINKS ?

You would be truly delighted to receive information generally sent out containing :
a short summary of the hottest posts of the week

special reflections and tips on Customer Service Excellence

news, interviews and tips

others
GET YOUR SPECIAL REPORT – FIND OUT WHY YOUR CUSTOMER SERVICE STINKS?
Really hope you enjoy reading the SPECIAL REPORT – Find Out Why Your Customer Service STINKS?
From time to time, you will receive Tips, Techniques and Formulas to Unleash your Potential
in order to Achieve the Desired Results in your business and personal enhancement.
Please support CCSEM Activities and quest to improve customer service.
CCSEM will be organizing a Customer Service Week sometime end of this year and we are really looking forward to this event.
CCSEM which is under the IMCQQ will continue organizing monthly programs, seminars, workshops and in-house training in line with its objective of creating awareness the importance of customer service excellence.
You are strongly encourage to contribute to CCSEM's activities. 
We seek and welcome your feedback – please email any contributions or ideas to admin@customerservicexspecialist.com
If you are interested in reviewing a book and being our guest blog post or featured story of the month for one of our upcoming magazines, please let us know.
If you would like to talk to me personally, please feel free to email me at admin@customerservicexspecialist.com  or call me at 013-4802720 anytime.
Let's create a long lasting friendship for our mutual benefit.
Many thanks, take care and talk to you soon.
Mr. Junid, Customer Service Specialist, CCSEM