The Best Customer Service Training in Malaysia GROW YOUR PROFITS THROUGH CUSTOMER SERVICE EXCELLENCE
Come join our customer service training malaysia
The Best Customer Service Training in Malaysia GROW YOUR PROFITS THROUGH CUSTOMER SERVICE EXCELLENCE.

Come join our customer service training malaysia now.
We are pleased inform you that this course content  is accredited by the Institute of Commercial Management  ( ICM), UK. This accreditation provides assurance that our training meet a professional standard.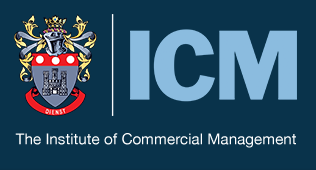 ICM is the leading global professional body for Commercial and Business Development Managers. It is also an internationally recognized examining and awarding body for business and management students.
ICM's 30-year reputation for practical and progressive programmes of study is supported by its accreditation by the Qualifications and Curriculum Authority (QCA), the UK regulatory body for public examinations and publicly funded qualifications; Ofqual, a regulator of qualifications, exams and tests in England; and national awarding body ASET.
You will be issued a certificate from IMC QUANTUM QUEST after successfully completing our training.
However, you also have an option to upgrade to an International Certification by ICM ( UK ) with an upgrade fee. Please contact us for more details.  Please note: All certificates processed via ICM ( UK) will take 4 – 6 weeks for delivery after completion of the training.
DOWNLOAD FORMS
We currently organize the above Customer Service Training in Malaysia following states :
1. Customer Service Training in Penang
2. Customer Service Training in Kuala Lumpur
3. Customer Service Training in Selangor
4. Customer Service Training in Johor
5. Customer Service Training in Sabah
6. Customer Service Training in Sarawak
7. Customer Service Training in Melaka
8. Customer Service Training in Perak
9. Customer Service Training in Kedah
10. Customer Service Training in Kelantan
11. Customer Service Training  in Pahang
12. Customer Service Training in Terengganu
13. Customer Service Training in Negeri Sembilan